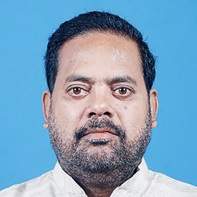 Bhubaneswar: The Odisha government has pegged the total food grains productions at 103.71 lakh tonnes during Kharif 2018 estimating that the coverage would be 50.10 lakh hectares during the season.
The state agriculture department while giving final shape to its Kharif Plan 2018 has fixed paddy productions at 85.75 lakh tonnes from a coverage of 35 lakh hectares. The paddy productivity would be 2450 kg/ ha. The total cereal including paddy  production would be 97.02 lakh tonnes from a coverage of 40.20 lakh hectares. The productivity would 2414 kg/ha. The pulses production pegged at at 6.69 lakh tonnes from coverage of 10.90 lakh hectares. The productivity would be 61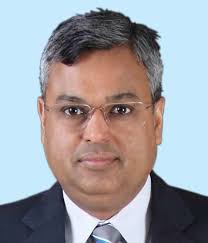 4kg/ha. The oil seed production would be 3.49 lakh tonnes from coverage of 4.50 lakh hactares. The productivity would be 776kg/ha.
Besides programmes have been launched for fiber, vegetable, spices, sugarcane and
other commercial crops during the kharif 2018.
The state agriculture minister, Pradip Maharathy, while inaugurating the twod-day  pre-kharif season programme workshop 2018, here on Monday, said that there should be co-ordination among the various departments and stake holders in the agriculture sector for availability of water, inputs, loans and marketing facilities to the farmers.
He said that the cooperative sector would provide agricultre loan to the tune of Rs 7,200 crore to 21 lakh farmers during the Kharif season 2018.
The minister said in horticulture Rs 102.30 crore will be spend in 2018-19 under Centrally Sponsored Programmes (CSPs) like Integrated Horticulture Development Mission, National Horticulture Mission, and DCCD. Under Pradhan Mantri Krushi Sichai Yojana, Rs 57.90 crore would be spend for covering 21,304 hecatres of land under micro irrigation programmes.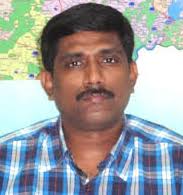 During the Kharif season 2018, 22 lakh farmers would be covered under crop insurance scheme. This season, crops such as paddy, groundnut, cotton, arhar, maize, zinger, turmeric would be covered under insurance scheme .
The workshop was graced by agriculture production commission Gagan Kumar Dhal, agriculture principal secretary Dr.Sourav Garg, water resources principal secretary Pradip Jena, fisheries and animal resources development secretary Vishal Gagan, food and consumer welfare secretary Vir Vikram Yadav, cooperative secretary Ranjana Chopra, soil conservation and watershed development mission director Sujata Kartikeyan, agriculture and food production director, Dr.Muthu Kumar, special secretary Bhakar Jyoti Sharma, and OUAT vice-chancellor Dr. Surendra Nath Pasupalak.