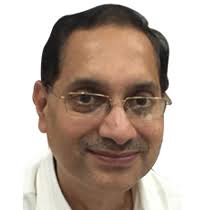 Bhubaneswar: Odisha's own tax revenue has growth by 25.51% in 2017-18 over the previous fiscal. The target for 2018-19 is to scale up the growth rate by 10%.
This was revealed at a high level meeting chaired by chief secretary, AP Padhi, here on Tuesday. The meeting discussed about the revenue collections from different sources and fixed the target for the current fiscal.
The chief secretary while setting a target to scale up the revenu
e growth by 10% in 2018-19 directed that there should be more emphasis on collection of arrears. The departments were advised to make 'case to case analysis' of the long pending arrears cases and finalize those on the basis of one time settlement.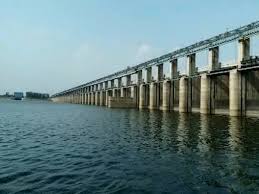 Finance principal secretary  Tuhin Kanta Pandey said that the total revenue collection from own tax sources reached Rs. 28682.56 crore during the year 2017-18 thereby recording a growth of 25.51% over the last year. The major sources of own tax  includes the professional tax, land revenue, stamp & registration fees, state excise, commercial taxes including GST share, vehicle taxes and  electricity duties.
Further,  he said that the revenue collection from non-tax sources during the same fiscal has also reached Rs 8047 cr. The major sources of non-tax revenue include mining royalty, industrial water rate, irrigation water rate, interest and dividend from various sources and other departmental receipts.
The overall tax generation from both the tax and non-tax sources has shown a growth of around 19% with a total collection of Rs.36729.51 during 2017-18.  Deliberating over various revenue prospects of the state for the current fiscal year, the chief secretary directed to scale up the total revenue generation by 10% over the current 2017-18. The departments were asked to work out their revenue generation road map accordingly.
Finance deputy secretary Satya Ratha while presenting the updates said, " presently about 92% of the states' own revenue is being received electronically". Electronic mode of payment has been rolled out in commercial tax, mining revenue, excise duty, electricity duty & inspection fees, motor vehicle tax, stamp & registration fees, land revenue, industrial water rate, forest royalty and GO-SWIFT Single Window Portal. This has saved the tax payers from running to offices for payment of tax. It has also led to easy monitoring of revenue flow, detection of default and creation of an electronic revenue data base with less paper work.
Forest and environment additional chief secretary  Suresh Chandra Mohapatra, steel & mines principal secretary Raj Kumar Sharma, general administration principal secretary Ashok Meena, commerce & transport principal secretary  G. Srinivas,  reveneu & disaster management principal secretary Dr Chandra Sekhar Kumar, excise secretary Nikunja Bihari Dhal, transport commissioner Madhusudan Padhi, and commercial tax commissioner Saswat Mishra participated in the deliberations.