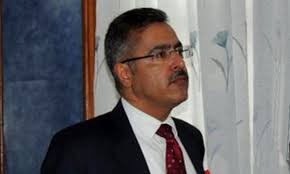 Bhubaneswar: Odisha would add value to 50% of primary metals produced in the state by 2030.
The chief minister, Naveen Patnaik, Thursday directed the industries minister Ananta Das and his principal secretary Sanjeev Chopra to work to achieve this goal. He was reviewing the performance of industries department.
The industries minister said that during the last four years the state has lined up 118 big industrial projects which would create jobs for  1,28,572 persons. Stating that the state is focusing on down stream and ancillary industries, he said about 10 proposals have been received for investment of Rs 1000 crore in Angul Aluminium Park promoted by Nalco and Idco. Tata Steel, Vedanta and Jindal Stainless Steel are also keen to develop down stream industrial park in the state.
The Make-in-Odisha Conclave 2016 has attracted 84 investor to the state. Out of these 55 have proposed to invest Rs 79,369.58 crore in their proposed projects. These projects would create job opportunities for 30,525 persons.
Das said that investors are showing keen interest to invest in port based industrial projects. The government is proposing to strengthened the required infrastructures for the investments.