Bhubaneswar: Kuna Tripathy, Odia film and tele-serial actor and stand-up comedian, is going to be the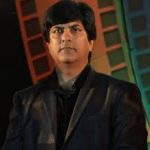 chairman of Odisha Film Development Corporation(OFDC). He would replace Muna Khan, also a popular Odia film actor.
Kuna Tripathy has worked popular Odia films like Love Dot Com (2009), Bandhu(2007), and Mo Dil Kahe Ilu Ilu      ( 2015).