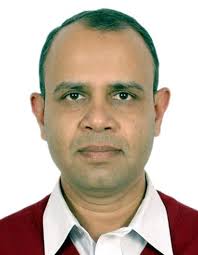 Bhubaneswar: The Odisha chief secretary, AP Padhi, Thursday fast tracked the flight operation from Rourkela under UDAN.
At  a review meeting chaired by the chief secretary, it was revealed that the Rourkela air strip has been made ready for UDAN operation and MOU has been signed between SAIL and Airport Authority of India (AAI) regarding air strip management and operation. Application has already been submitted for civil aviation license for Rourkela. Flight operation would start after getting the license.It was decided that state government would also provide security and fire personnel for Rourkela airstrip.
The state government meanwhile, set to start the first regional air connectivity (RCS) operation from Jharsuguda. The State Level Monitoring Committee on RCS-UDAN held under the chairmanship of chief secretary in secretariat conference hall Thursday decided to introduce flight operation from Jharsuguda to Bhubaneswar from June 14, 2018. The general administration, public grievances and civil aviation principal secretary, Ashok Kumar Meena, appraised the meeting about the government decision.
The chief secretary directed to complete the other associated civil works of Jeypore and Utkela airports by June 2018 as the runway expansion work of both the airport is completed. The Obstacle and Limitation Surface (OLS) Survey of all the 4 air ports have been completed
Reviewing the progress and preparedness for starting the UDAN operation, Chief Secretary Sri Padhi advised the Bureau of Civil Aviation Security ( BCAS) and Air Port Authority of India (AAI) to expand the facilities for training of security personnel. They were advised to provide training here in Bhubaneswar so that more number of security personnel could be trained quickly.
Replying to a media query after the meeting principal secretary  Meena said that operation certificate for Jharsuguda Air Port has already been sanctioned. Fire personnel have already been trained and deployed. Home department has deputed the security personnel. First phase of induction training is already over. BACS was requested to train the required number of personnel for deployed.
It may be pertinent here to mention that the state government  is providing both the manpower and financial support to make the regional connectivity scheme viable during initial periods. State government is providing around 20% of the Viable Gap Funding. The state government  is also providing land, security and fire services. The electricity and water would also be provided at minimum rate. The government  have decided to provide these subsidies and financial assistance for regional air connectivity as a part of its 'Make in Odisha' initiative. It is expected that such subsidies and financial assistance will keep the ticket cost at affordable level.
Sources say, the average price of a ticket to be paid by the passengers for these flights would be around two thousand and five hundred. The routes like Bhubaneswar to Utkela, Utklela to Raipur, Bhubaneswar to Jeypore, Bhubaneswar to Jharsuguda, Jharsuguda to Ranchi, and Bhubaneswar to Rourkela have been suggested for regional connectivity.
Home additional chief secretary Asit Kumar Tripathy, finance principal secretary Tuhin Kanta Pandey, revenue principal secretary Dr Chandra Sekhar Kumar, works secretary works Nalinikanta Pradhan, director civil aviation  Pradeep Kumar Biswal along with senior officers from ministry of civil aviation, bureau of civil aviation security, departments of finance, revenue & disaster management, regional connectivity air line operators and oil companies participated in discussions.