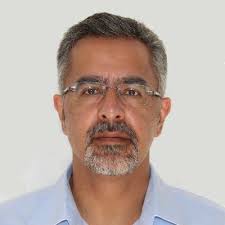 Bhubaneswar: Odisha ranked 14th among the state in the ranking of ' Ease of Doing Business'. The World Bank and the government of India's department of industrial policy and promotion(DIPP) has come out with the bi-annual ranking of 'Ease of Doing Business 2018' of Indian states.
Andhra Pradesh has topped the list followed by Telengana and Haryana. Others in the top ten are Jharkhand (4), Gujarat (5), Chhattisgarh (6), Madhya Pradesh (7), Karnataka (8), Rajasthan (9) and West Bengal (10).
"A large number of states have made significant progress in reforms suggested in BRAP 2017," said the DIPP.
Odisha though has slipped from 11th  position to 14th, it has been ranked under 'Achievers' category with total score of 92.09%. In Ease of Doing Business-2016, the state had scored 92.17%.
The state industries principal secretary, Sanjeev Chopra, said, "We have made significant strides in implementing ease of doing business reforms with the compliance percentage going up from 52.15% in 2015 to 92.09% in 2017. The top 14 states are bunched in a close range of 6% and there isn't much to differentiate among them."
Chopra said, "It is important to see the ranking in the context of increasing competition among the states to attract investments. The latest ranking only strengthens our resolve to further intensify efforts to make Odisha one of the best investment destinations in the country."
Odisha continues to be a destination for private investments . In the last four years, more than 118 large projects with employment potential of 1,28,572 have accorded approval.
The average time taken for approval of the projects is also reduced to 20 days from the date of receipt of completed project application.
Over the past few years, multiple initiatives have been taken by Odisha to enhance investment promotion preparedness. These include institutionalizing State Level Facilitation Cell, appointment of sector-specific nodal officers to handhold investors, identification of 6 focus sectors, regular domestic and international investor outreach through roadshows in addition to a focused approach to facilitating investments through technology-enabled interventions like Government of Odisha – Single Window Portal for Investor Facilitation and Tracking (GO-SWIFT). GO-SWIFT have received unprecedented response from investors.
A recent Invest India-World Bank survey on investment promotion preparedness had ranked Odisha as an "Aspiring Leader" among 21 states. The State had scored 80% which was much higher than the national average of 70%.