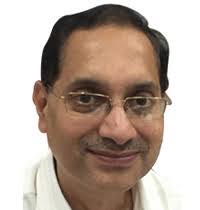 Bhubaneswar: Odisha registered a growth of 29% in revenue collections in the first quarter of FY 19 ending on June 30,2018. The revenue collection was Rs 8928crore in the discussed three months of the year as against Rs 6936 mopped up during the same period last fiscal. While the own tax component was Rs 6445.52 crore, the non-tax was Rs 3482.34 crore. The tax from mineral sector registered a whopping growth of 69% with a collection of Rs 2157 crore as against Rs 1276 crore the previous year.
Briefing the chief secretary AP Padhi, at a high-level review meeting, the additional chief secretary finance, TK Pandey said that the plan spending during the Q1 has gone up by 19%. The spending during the first three months to current fiscal was Rs 13, 591 crore as against Rs 11, 409 crore spend during the same period last year. The spending on social sector has registered an increase of 65% as compared to the last fiscal. The spending in social sector was Rs6, 671 crore, in agriculture and allied sector Rs 3, 516 crore and in infrastructure development Rs2, 840 crore during the April-June quarter of 2018-19.
Pandey said that the state is going to shift completely to online system so far as pension related matters from Agust 2018. The system will be interfaced with the AG portal from January 2019. The users certificate (UC) relating to all the special projects and government grants will be online from November 2018, he said.
The meeting was told that from District Mineral Fund(DMF) Rs 2934 crore has been sanctioned for 7982 projects.
Development commissioner R Balakrishnan, agriculture production commissioner Gagan Kumar Dhal, addtional chief secretary forest and environment Suresh Chandra Mohapatra, additional chief secretary home Asit Kumar Tripathy, additional chief secretary MSME Laxmi Narayan Gupta, and additional chief secretary finance  Tuhin Kanti Pandey were present.