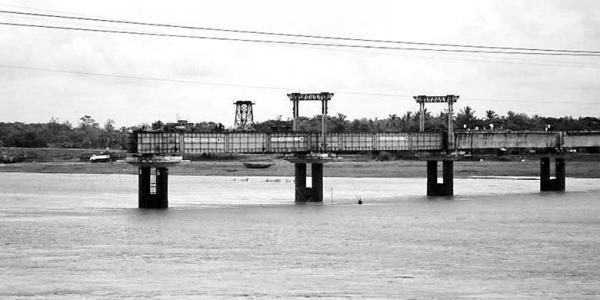 Bhubaneswar: The Project Monitoring Group of Prime Minister's Office (PMGPMO) reviewed the progress of big ticket railways and national highways projects worth Rs 21,107 core in Odisha.
A PMGPMO meeting, presided over by the Odisha chief secretary, AP Padhi, Friday viewed that the state have seen significant progress in recent months because of the resolution of emerging issues and bottlenecks in the process of their implementation. The chief secretary directed the project executing agencies to expedite the railway and national highway projects through constant monitoring. Principal secretary water resources and Public Private Parnership (PPP) Projects Pradeep Kumar Jena outlined the issues for discussion and presented the updates of the the projects.
The meeting reviewed the progress of the railways projects such as Khurda-Bolangir (Rs.3550 cr ), Sabamlpur-Bamur doubling (Rs.1111 cr.), HaridaspurParadeep (Rs.1000 cr.), and Talcher-Bimilagarh (Rs.811
cr.), Angul-Sukinda (Rs. 638 cr.), The field level execution of the railway projects like doubling of KottvalasaKoraput
rail link (Rs 2,500cr.), 3rd and 4th rail line between Budhapank-Salegaon (Rs 1,173cr.) and Vizianagaram-Sambalpur 3rd line (Rs 2,336cr) was also examined in the meeting. The National Highway projects such as  Chandikhol-Duburi-Talcher section of NH( Rs.996 cr), Binjabahal-Teleibani section of NH-6 (Rs.1057 cr.), Singara-Binjabahal section of NH-6 (Rs.1082 cr.) , Angul-Sambalpur toll road project (Rs.1220 cr.), Panikoili-Rimuli NH (Rs.1410 cr.) were taken up for review. Besides, Rengali Irrigation Project(Rs.1000cr.), OPTCL's 765 KV line in Jharsuguda (Rs 1223 cr.) were reviewed. MCL coal mining projects Balaram Open Cast Project (OCP), Bhubnaeswari OCP, Kaniha OCP, Belpahar OCP and Siarmal OCP were also examined in the meeting.
State health and family welfare secretary Pramod Kumar Meherda informed the meeting that the detailed project reports (DPRs) of proposed medical colleges attached with existing district or referral hospitals in Phase-II have been submitted to the government for approval.
The issues relating to rehabilitation, disbursement of compensation, shifting of utilities, compliance to
forest diversion proposals,D.G.P.S.survey, forest clearance, issue of FRA certificate, compensatory afforestation
construction of rehabitation colony, evacuation of encroachment were discussed and resolved in the
meeting.
It may be pertinent to mention here that e-PMS, an online project monitoring system has been put in
place by government of India to monitor the investment projects. The system tracks and facilitates the progress of the projects.
Development commissioner R.Balakrishnan, PMO joint secretary Som Dutt Sharma, forest & environment additional chief secretary Suresh Chnadra Mohapatra, industries principal secretary Sanjeev Chopra, revenue & disaster management principal secretary C.S.Kumar, energy secretary Hemant Kumar Sharma, works secretary Nalinikanta Pradhan, principal chief conservator of forest Sandeep Tripathy, special secretary and commissioner railway coordination Manoj Kumar Mishra, member Odisha State Pollution Control Board, Debidatta Biswal, and project developers participated in the review meeting.