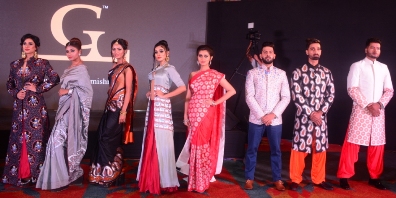 Bhubaneswar: Kumar Guru Mishra's apparel brand 'G' was launched in Odisha in much grandeur, here on Sunday.
Ortel managing director Jagi Mangat Panda and Falcon chairman Tara Ranjan Patnaik and Kumar Guru Mishra launched G's latest collections 'Chitraa Assemblage' and also the website in the presence of Ollywood queen Archita Sahu.
The collection was inspired from the age-old art of Odisha 'Pattachitra' and was presented in a unique way to the audience. The collection was specifically crafted keeping in mind the changing tastes of people and the people present appreciated the concept.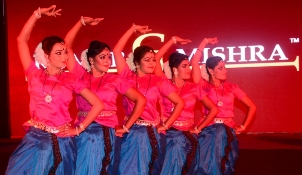 On the occasion, for the first time,  all the top models of state were paraded on the ramp. The brand also promoted artists of Odisha who had represented the state at an international platform, Padmalya Nanda, Little Miss Universe 2017 and Maitri Monali Pradhan, Miss Teen International Most Talented who was also KIIT Nanhipari 2016.
Dr. Kumar Guru Mishra, Designer, Brand 'G' has been selected for the pre-final show at Bangalore Fashion Week 10th Anniversary Celebration on August 4, 2018,  grand finale at Bhubaneswar Style Week to be held in September,  India Runway Week -Season 11, New Delhi  on September 29, 2018.
Mishra has selected Ollywood actress  Archita Sahu to be his showstopper at Bangalore Fashion Week.
"I will keep on supporting him till he achieved the greatest heights in the world of fashion." said Odstin Creations founder Pankaj Kumar Sahu.