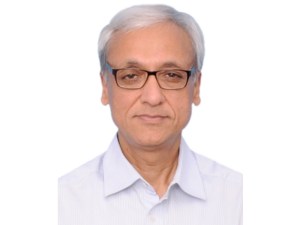 Bhubaneswar: The union mines secretary, Anil G. Mukim, Friday said that Odisha is set to put on auction as many as 18 iron ore and other mines during the current fiscal.
"I have been given to understand by the state government that they would put up 17 to 18 mining blocks including iron ore mines for auction this year," said the union secretary soon after he met the Odisha chief minister in the later's chamber in the secretariat.
Mukim, who also attended a review meeting where in the issues relating to auctioning of mines, environment, forest clearances and ease of doing business in mining sector were discussed, assured that his ministry will take steps  to remove bottlenecks and provide ease of doing business in the mining sector.
Mukim said that Odisha, which is considered to be the mining capital of the country, contributes in a very big way to mining activities in the country.
He praised the state government for collection of District Mineral Foundation (DMF) fund. DMF fund is a contribution of mines lease holders, which is being spent in the mining affected areas for the development of the local people.
"Odisha is very pro-active. Not only more mining auctions are taking place but over Rs 5,000 crore has been collected under DMF and projects are approved from the mining fund. Monetary mechanism has been put in place under DMF," said the secretary.