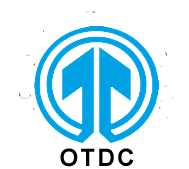 Bhubaneswar: Odisha Tourism Development Corporation (OTDC) Tuesday signed an MoU with OYO, an online travel agent (OTA) and room aggregator, ahead of the Odisha Hockey Men's World Cup Bhubaneswar 2018.
As part of the agreement, OYO will increase the inventory of rooms on the OYO platform and will endeavour to take on board the hotels and home stays in Odisha to accommodate the enhanced demand for accommodation during the world cup. OTDC will promote the accommodation services offered by OYO amongst its guests through website integration and other means.
OYO will also set up a help desk at transit places such as airport, railway station, bus terminals five day prior and during the Hockey World Cup. OYO will further set up a dedicated phone line to create and manage the bookings coming from the guests.
OTDC plans to enter into similar arrangements with other interested OTAs and carry forward this arrangement beyond the World cup.
The state sports & youth services secretary, Vishal Dev,  said: OYO is a trusted brand and is doing quite well both nationally and internationally. With Odisha Hockey Men's World Cup Bhubaneswar 2018 just few months away, we expect to have a massive footfall of visitors. This agreement will help enhance the guest experience.
The founder CEO of OYO,Ritesh Agarwal,  said: "As Bhubaneswar gears up for this spectacular event, our team is working round the clock to ensure that our current chain of  160 OYO hotels with 1600 exclusive rooms, is ready to delight the guests and sportsmen coming to witness this colossal occasion.''