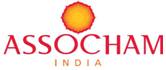 Bhubaneswar: The Odisha minister for steel & mines, Prafulla Mallick, Wednesday said that the state has received commitments of Rs2.36 lakh crore from minerals, metals and downstream companies. The major investment include Rs 41,000 crore for the capex plan of Rourkela Steel Plant and Rs 38,000 crore from Nalco, he added.
The minister, while addressing the Assocham conference on Mining in Odisha, here on Wednesday, said that Odisha is focussing more on supply of ores and mineral and promote downstream manufacturing which would ensure optimum utilization of resources and help boost industrial investment and employment in the state.
Mallick said the government is inviting dialogue and participation of all the stakeholders for addressing challenges faced by the industry in the state for restoring the normal operations in mining sector in the state. The government is also focusing on increased exploration to enhance resource base which would also help in offering new blocks to the miners in the state.
He suggested that in order to optimize risk-reward equations and achieve economies of scale, mining companies should forge alliances with infrastructure players, technology and equipment suppliers and financiers  in innovative ways, including the PPP model.
Stating that district mineral funds(DMFs) have been set up at the district level as per the provision of the Odisha Mineral Foundation Act, 2015 for the benefit of the mining affected people of the area, he said that DMF collections in various districts in 2015-16 was Rs 395.38 crore, in 2016-17, Rs 2109.89 crore and in 2017-18, Rs 1,670.31 crore.
Nalco director (production) V Balasubramanyam, Assocham national council member on mines and minerals and AVP, mines and minerals, JSPL B P Mishra also addressed the conference.
(L-R) Shri V Balasubramanyam, Director (Production), NALCO Limited, Shri Prafulla Kumar Malik, Hon'ble Cabinet Minister, Department of Steel, Mines & Work, Government of Odisha and Shri B P Mishra, Member, ASSOCHAM National Council on Mines and Minerals & AVP, Mines & Minerals, JSPL