Mumbai: Bhabhiji Ghar Par Hai and Tujhse Hai Raabta, the two popular Hindi TV serials were censured by the election commission for airing 'politically influential' contents that was benefiting ruling BJP.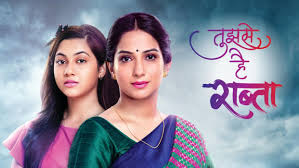 The two serials were accused of espousing the BJP government's schemes like Ujjwala Yojana, Mudra Yojana and Swacch Bharat Abiyan.
Acting on a complaint by the opposition Congress, the Maharastra chief electoral officer has directed the producers of the two serials to get 'politically influential' content vetted with it before it is telecast.
" The production houses should get politically influential content checked from election officials before using it in their serials', ordered the Maharastra additional chief electoral officer, Dilip Shinde, on Monday while holding that the content telecast was a clear violation of the model code of conduct. Shinde said, "Going by the content aired, it is evident that it is a violation of model code of conduct, he said. "We have asked the production houses to remove the content from the serials immediately."
The CEO had served notices on Sanjay Kohlis and Binaifer Kohli of Edit II Productions which produces popular comedy serial Bhabhiji Gha Par Hai and Sonali Potnis and Aamir Jaffers of Full Media House, which produces popular family sop opera Tujhse Hai Raabta following the complaints received from the opposition Congress. The Congress had pointed out that the two TV serials were praising flagship schemes of Modi government like the Ujjwala Yojan, Mudra Yojana and Swacch Bharat Abhiyan.