Bhubaneswar: Canara Bank, IndusInd Bank and IDBI contributed a total of Rs 13 crore to the Odisha Chief Minister's Relief Fund (CMRF) for reconstruction and rehabilitation of cyclone Fani.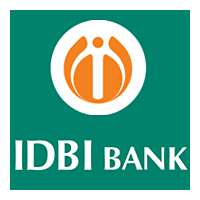 Canara Bank managing director and chief executive officer RA Shankarnarayan met the chief minister Naveen Patnaik and handover a cheque of Rs 9 crore. Similarly, the of IndusInd Bank executive vice president Ravi Harjai presented a cheque of Rs1.5 crore. IDBI's executive director Jorty Chacko, CGM Aditi Kakade and regional head Asit Padhi presented a cheque of Rs 1.04 crore. Odisha Gramya Bank chairman Brundaban Nayak gave a cheque of Rs 22.90 lakh.

Thursday, those who contributed to the CMRF were Odia Association, Thane(Maharastra), Srusti Academy of Management, OSAOFII, All India Bank Employees Federation, All Odisha Allhabad Bank Retired Employees Association, All Odisha Union Bank Retired Employees Association , Banki Pragati Parisad and Red FM.