Bhubaneswar: Film star turned politician Satrughan Sinha, film actress turned politician Moon Moon Sen and top cop turned politician Arup Patnaik met the same fate at the hustings. All three of them lost the last Lok Sabha elections. While Sinha lost to union law minister Ravi Shankar Prasad, Moon Moon was trounced by play back singer-turned politician Babool Supriyo and Patnaik lost to bureaucrat turned politician Aparajita Sarangi.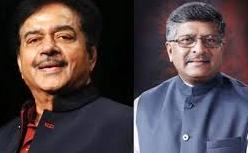 India Whispers found Sinha, Sen and Patnaik lost the elections for the same reason. All of them were not serious about the election campaign. Sinha, two time MP from Patna, was staying in Maurya Hotel. He used to leave the comfort of the star hotel for his campaign trail after his lunch. On the other hand, his formidable rival Ravi Shankar, accompanied by his wife Maya, was on the move from 6am.
Despite two consecutive victories, Sinha could not retain his bastion against a debutante Ravi Shankar.
In Bhubaneswar, Arup used to be on the campaign trail some time after breakfast at 10 am. Most of the time, he is being waited by his co-campaigners outside his house to go for the campaign. By the time the campaign picked up, the April month mercury soared up forcing Anup and his co-campaigners to return to their houses.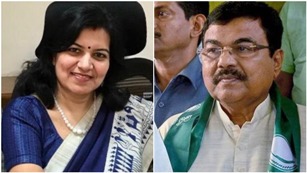 On the other hand, his challenger Aparajita Sarangi used to got up and ready by 6am. It was she who used to go house to house to collect her co-campaigners. She was through the day's campaign before Anup could start his.
Even though all the BJD MLA candidates except Congress' Jatni candidate Suresh Kumar Routray won, Anup could not make it to the Lok Sabha.
Like Satrughan Sinha and Anup Patnaik, film actress turned politician Moon Moon Sen too lost the Asansol MP seat in West Bengal for she did not take it seriously.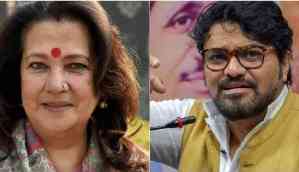 Her infamous quote, " They gave me my bed tea late, so I woke very late" clearly indicates that she was not serious about her election campaign. She was staying in a hotel. Moon Moon, who had defeated the CPI(M) strongman Basudev Acharya from Bankura in 2014, lost to union minister, playback singer turned politician Babool Supriyo.