Bhubaneswar: Asit Tripathy has been appointed as the new chief secretary of Odisha and R.Balakrishnan, retired senior bureaucrat, has been placed as chief advisor to chief minister's office (CMO).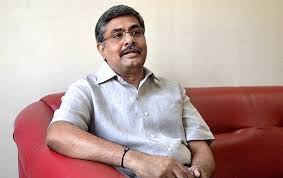 Additional chief secretary Suresh Mohapatra has been appointed as development commissioner in place of Asit Tripathy. He will also hold the additional charge of working chairperson of Sri Janatnath Temple Administration (SJTA).
School & mass education additional chief secretary and chief administrator of SJTA Pradipta Kumar Mohapatra has been appointed as the new Agriculture Production Commission.
The works secretary, Krishan Kumar, will hold the additional charge of chief administrator of SJTA replacing Mohapatra.
The orders will be effective from August 19, 2020.
Asit Tripathy, 1986-batch IAS officer, said that he would work for the overall development of the state by inculating 5Ts mantra of chief minister Naveen Patnaik. Industrialisation, infrastructure development and creating of employment opportunities would be his areas of priorities, he added.
Asit has replaced Aditya Prasad Padhi, who was appointed as the State Election Commissioner.