Bhubaneswar: India is 3rd and Odisha 5th in the world in area covered under coconut plantation, according to the Usha Rani, chairman of Coconut Development Board(CDB).
India is leading in coconut production and productivity and occupies the third position in area under coconut among the major coconut producing countries of the world. In India, coconut is grown in 20.97 lakh hectare and the annual coconut production and productivity of the country is 2379.823 crore nuts and 11350 nuts per hectare respectively.
Odisha occupies the fifth position among other coconut growing states in the country with regard to the area under coconut cultivation. The crop is grown in an area of 50910 hectare and about 34.17 crore coconuts are produced annually with a productivity of 6712 nuts per hectares.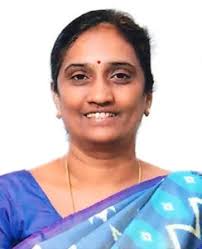 Coconut Board is celebrating 21st World Coconut Day on the theme Coconut for Family Wellness in KIIT campus, here on Monday. Around 500 farmers from all coconut growing states across the country and coconut based entrepreneurs will participate in the programme. An exhibition showcasing various innovative value added products of coconut and latest technologies in coconut sector is also scheduled at the premises of KIIT Campus- 7.
Union minister for agriculture & farmers welfare Narendra Singh Tomar, Odisha minister for agriculture Dr. Arun Kumar Sahoo, local MLA Susant Kumar Rout, State agriculture principal secretary Saurabh Garg, union secretary agriculture and cooperation Sanjay Agarwal and Coconut Board chairman Usha Rani will grace the occasion.
In Odisha, during the past 10 years, the central government through Coconut Board has extended financial assistance for expansion of area under coconut for around 2400 hectare, and more than 7.5 lakh seedlings are produced in state government farms with the support of the Board, said Usha Rani. Under integrated farming programme, around 3700 hectare is covered with financial assistance of Rs. 18.90 crore. The Board has expended Rs. 23.93 crore under various developmental schemes in the State of Odisha during the decade, she added.
Apart from this, Usha Rani said, the Coconut Board is extending additional support of an amount Rs. 29.659 crores as financial assistance to the coconut growers affected by the Fani cyclone in the State through the Replanting and Rejuvenation programme.