Bhubaneswar: Odisha government Friday defined the rank of political advisors posted in various departments and organisations. The advisors were placed in the rank of principal secretary to chief secretary and minister of state (MoS) in the State government.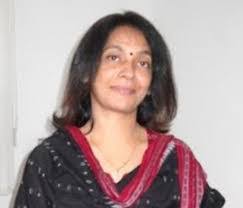 The government had announced names of 11 BJD political leaders for appointment as advisors.
Ram Chandra Panda, Mujibulla Khan ( Muna Khan), Anubhav Patnaik, Lopamudra Bauxipatra, Krutibas Patra and Sudhir Das were given MoS rank, while Sujit Kumar has been placed in chief secretary rank.
Sulata Deo, Debashis Mallick, Utkala Keshri Parida and Janmejaya Lenka were given principal secretary ranks.
Special Development Councils advisor Sujeet Kumar was appointed with Chief Secretary rank.
Similarly, four more advisors were granted the Principal Secretary rank in the government.
1. Ramachandra Panda, Advisor, Odisha State Agriculture Marketing Board – MoS
2.Lopamudra Bauxipatra, Advisor, Mission Shakti – MoS
3 Sudhir Das, Advisor, Biju Swasthya Kalyan Yojana – MoS
4. Mujibulla Khan, Advisor, Minorities Affairs, ST&SC Development Minorities & Backward Classes Welfare Department – MoS
5. Sujeet Kumar, Advisor, Special Development Councils – Chief Secretary
6. Anubhav Pattnaik, Advisor, ET&IT – MoS
7. Krutibas Patra, Advisor, Agriculture & Farmers Empowerment Department – MoS
8. Utkal Keshari Parida, Advisor, Chilika Development Authority – Principal Secretary
9. Debashish Mallick, Advisor, Odisha Forest Development Corporation – Principal Secretary
10. Sulata Deo, Advisor, Women & Child Development Department – Principal Secretary
11. Janmejaya Lenka, Advisor, Odia Language Literature & Culture Department – Principal Secretary