Bhubaneswar: The National Students' Union of India (NSUI), the student frontal organization of Congress has suspended Odisha Students Congress convenor Itish Pradhan.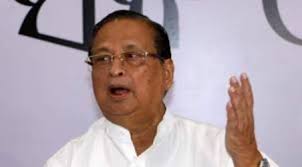 The NSUI in a press release under the signature of Odisha in charge Motha Rohit said on Saturday that Itish has been suspended from the primary membership of NSUI till further order for breaching the organisational disciplines.
Itish, who contested the 2019 assembly election from Bhubaneswar North constituency unsuccessfully, was of late vituperate in his attack on Pradesh Congress president Niranjan Patnaik.