New Delhi: Odisha higher education minister Arun Sahoo teared apart the new National Education Policy (NEP) stating that many of the proposals incorporated in the draft are impractical and not achievable.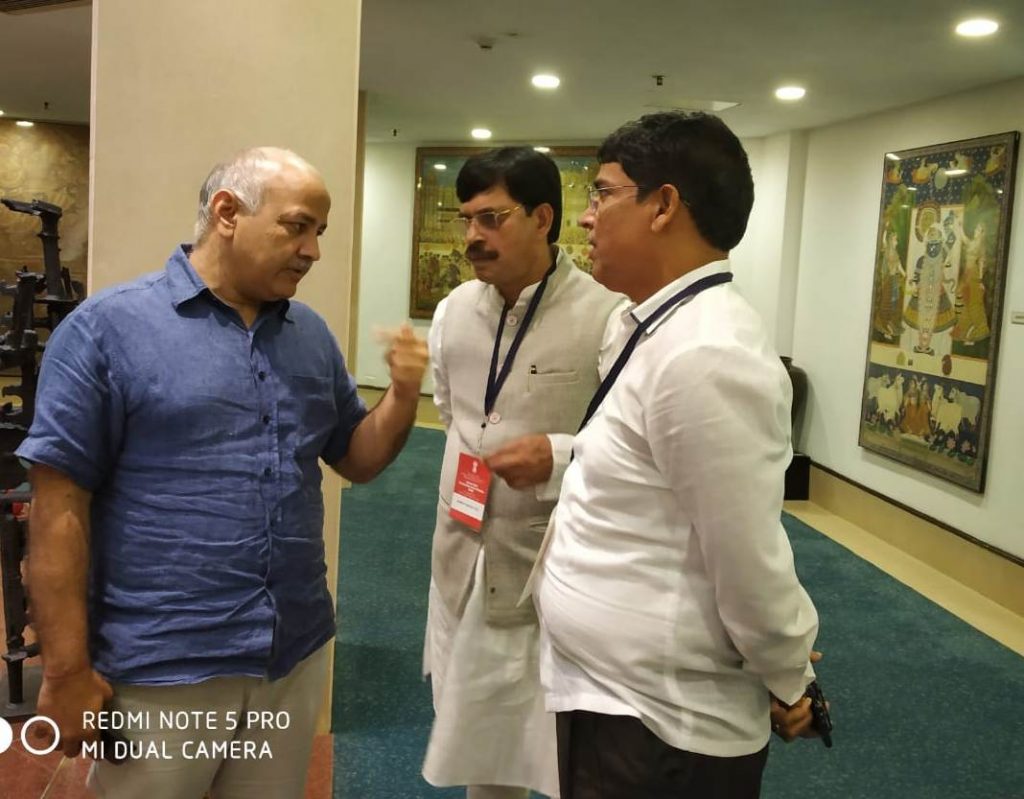 Attending the union HRD ministry's Central Advisory Board of Education (CABE) Consultative Board at Vigayan Bhawan, here on Saturday, the Odisha minister said that there is a need to make drastic change in the draft proposals as the NEP is aimed at reforms in education system.
There is proposal in the NEP to increase the enrollment rate to 50% from the present 27%. But, there is no detail roadmap as to how this will be achieved, he pointed out. The 50% rate should not be achieved by introducing vocational education as that would effect the standard of higher education, he said.
The NEP suggests that higher education institutions should be strengthened by making them unitary or autonomous bodies. The minister said that it is not only a difficult task but can also affect the standard of higher education. He urged the Centre to allow Odisha universities to function as affiliated institutions rather than unitary one. He also demanded that the number of universities be increased in the State as it would be ideal if each university will have 50 affiliated colleges. He suggested that the universities be given more power and make them accountable for the standard of education in the affiliated colleges.
The Odisha minister has cautioned the Centre against making higher education multi-subject institutions by 2030. Subjects like history, environment studies, language and literature could be taught in all institutions. But, how can technical subject like pharmacology be taught in a law college?
Sahoo said the NEP proposes that an apex body for higher education in the country -National Education Commission- be set up under the chairmanship of prime minster. But, there is no proposal to give representation to the States in this body. The States are being the main stakeholders in higher education, the State chief ministers should be taken as member in the proposed Commission, he suggested.
The Odisha minister suggested that the additional financial burden to carry out the reforms in higher education be borne by the Centre. While appreciating the reform proposals in the draft, he said that the Centre should also consider the expenditure burden that the State would have in ushering the reform processes in higher education. He said that Odisha is currently spending 17-18% of its total budget in education. Any further increase in spending for education would have its bearing on other developmental and welfare programmes, he pointed out.
Sahoo also demanded that the Centre must contribute 50% from the National Research Foundation Fund to the universities as 93% students are pursuing their higher studies in State universities.
The Saturday Board meeting, chaired by union HRD minister Ramesh Pokhriyal 'Nisank', was also attended by Odisha school and mass education minister Samir Ranjan Dash, skill development minister Premananda Nayak and higher education secretary Saswat Mishra.