Bhubaneswar: In Odisha, out of 352, only four judicial officers and practicing lawyers could qualify in the written test held for filling up the 22 posts in the rank of district judge.
The Odisha high court had invited application from judicial officers those completed 5 years in service for filling up 14 district judge posts through limited competitive examinations. In another advertisement, it had invited applications from lawyers with minimum 7 years practice in Bar and between the age of 35 and 45 were for filling up 8 posts through direct recruitment from the Bar.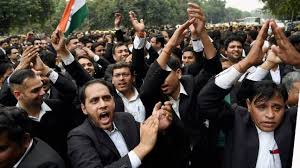 According to the official notification of the high court registrar(administration) 335 lawers were found eligible to appear for the written examination for direct recruitment from the Bar. Similarly, 17 judicial officers were found eligible to take limited competitive examination for judicial officer posts.
However, only three lawyer candidates qualified for direct recruitment from the Bar and, only one judicial officer candidate had qualified in the limited examination for the district judge posts.
According to the office of high court registrar, the four successful candidates would face the interview scheduled to be held in the old conference hall of the high court on September 30, 2019 .