Bhubaneswar: The Odisha Congress has appointed 9 senior leaders of the party for poll management in Bijepur assembly by-elections, which is scheduled to be held on October21, 2019.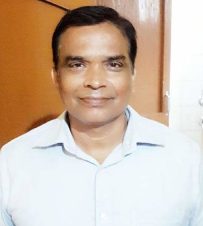 The party has announced the name of Dilip Kumar Panda as the party candidate for the Bijepur by-election, here on Wednesday.
The Odisha Pradesh Congress Committee (OPCC) president, Niranjan Patnaik, has given the charge of Bijepur block of the constituency to MLA Tara Prasad Bahinipati, Ramesh Jena and former MLA Satya Bhusan Sahu, while Gaisilet block of the constituency has been entrusted to former minister Prakash Chandra Debta and Bolangir MP candidate in 2019 election Samarendra Mishra. Barpalli Block will be under the supervision of former MLA Nihar Mahananda and Saroj Mohapatra. Bijepur NAC will be looked after by MLA Santosh Singh Saluja, Barpalli NAC by the Lok Sabha candidate for Bargarh, Pradip Debta.