Bhubaneswar: The union minister for petroleum and steel, Dharmendra Pradhan, has urged the union commerce & industries minister Piyush Goyal not to shift the DGFT regional office at Cuttack in Odisha to Kolkata in West Bengal.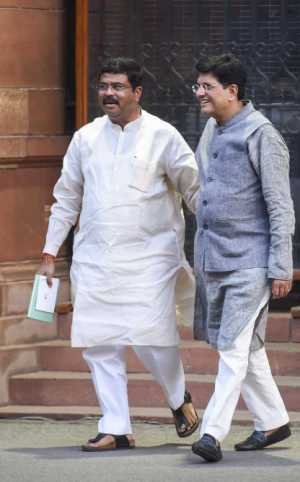 Pradhan, in a letter to Goyal on Wednesday, has stated that the Cuttack regional office of the Director General of Foreign Trade(DGFT) is now facilitating to the exporters of Odisha in regards to development in international trade . The regional office is also playing a commendable role in giving advises to the exporters regarding WTO pacts and anti-dumping rules and help them in taking their decisions on export and import activities in an internationally dynamic environment.
"The closer of DGFT's only office at Cuttack in Odisha will geopardise the ease of doing business for exporters of Odisha who will now have to travel to Kolkata for availing the facilities like clearances and processing", stated Pradhan in his letter adding, "This undesirable move will have a drastic impact on producers as well as exporters of Odisha who will not be able absorb the increase in logistic cost."
" I would like to mention that Odisha being a coastal State with ports like Paradip is handling major volume of cargo in India and also a gateway for seafood exports to Japan. Many non-major ports like Dhamra are important hub of international trade channels in South and South-East Asian value chains. Furthermore, Bhubaneswar Airport has also been developed as an international airport with plans for further expansion as a cargo-handling hub. Besides, Odisha is a major exporter of products like minerals, handloom, handicrafts, tribal products, seafood, processed food and agricultural products."
Pitching against the merger of the DFGT's regional office at Cuttack with the Kolkata office, Pradhan has urged Goyal " Keeping in mind the developmental needs of Odisha as an export hub and the benefit of the exporters and producers of Odisha, I seek your personal intervention in continuance of DGFT regional office at Cuttack".