Bhubaneswar: Shemaroo Entertainment Ltd., a leading Indian content power house with global reach, is going to set up a skill development centre in Bhubaneswar.
This was informed by the State skill development and technical education (SD & TE) secretary Sanjay Kumar Singh, here on Friday.
Singh also said that the IT major Tech Mahendra is going to set up a Centre of Excellence for 'Critical Machine Learning' at CET engineering college at Bhubaneswar.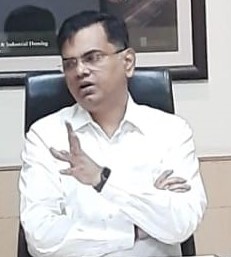 Singh was speaking at a seminar organised by the Skill Development Authority, here on Friday.
The seminar, which was attended by several startup promoters and IT entrepreneurs and professioinals, was addressed by the founders of grocery startup BigBasket and healthcare startup Portea Ganesh Krishnan and Meena Ganesh.
Ganesh Krishnan said that Odisha is an ideal place to launch start ups. He said that the start up promoters should give priority to the customers demand, create employment for others and should always try to convert challenges into opportunities.
Speaking on the occasion, the Skill Development Authority chariman Subrato Bagchi said that the start up promoters should not be afraid of failures.
Bagchi had been to Bangaluru recently to invite investors to invest in Odisha in skill development of the locals and enhance employbility. As a fall out of his Bangaluru tour, BigBasket and Portea founders have come to the State. BigBasket, a premier online grocery service provider, has its services available in 25 big cities and towns of the country. Similarly, the Portea, one of the biggest homecare service provider, is actively facilitating private healthcare in 21 cities and towns in India. Over 4000 employees, about 50% from Odisha, are working in these start ups.
The seminar was also addressed by State industries and MSME secretary Hemant Sharma, IT secretary Manoj Mishra, SD & TE joint secretary Ajay Nayak and industries director Pranab Jyoti Nath.