Bhubaneswar: The three main political parties of the State- BJP, Congress and BJD are in race to usurp the legacy of the firebrand Congress youth leader Lalatendu Bidyadhar Mohapatra, popularly know as Lulu Mohapatra.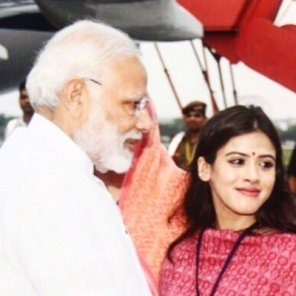 The desperation among the three parties to garner the Lulu legacy was quite evident on the third death anniversary of the Congress youth leader. Hoardings came up in the city paying tribute to Lulu Mohapatra. While Amiya Das, a close associate and beneficiary of Lulu during the JB Patnaik government in late 1990s, has paid tribute to the leader consecutively for third year through hoardings, Congress leader Suvendu Mohanty also paid tribute by putting up bill boards at important places of the city. Amiya Das, who has now turned out to be a strong BJD sympathiser, wants to transfer the the Lulu legacy to the ruling party. The Congress party organised a meeting at Congress Bhawan, here, to observe the third death anniversary of the former Youth Congress president.
The BJP, in fact, has virtually hijacked the Lulu legacy by inducting his daughter Upasana. The saffron party has also made Lulu's brother Lalitendu Bidyadhar Mohapatra an MLA from Bramhagiri, the constituency representated thrice by Lulu.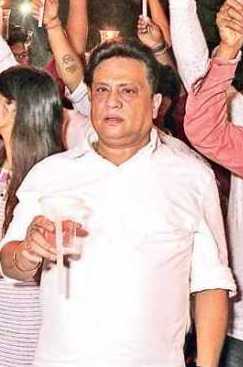 However, the news about Lulu Mohapatra's wife Namita Mohapatra living allegedly a destitute life has hot up the political discussion in the State. The report in Odia daily Sambad that Namita is getting treatment in a medical college hospital of Bhubaneswar without anybody to look after her, in fact, enraged the Lulu Sena which reportedly burnt the copies of the newspaper. Meanwhile, Namita along with her daughter and BJP leader Upasana has alleged that the defeated BJD leader Sanjya Das Burma is spreading such false news.
Lulu Mohapatra, a very popular Congress youth leader, had a large follower base in the State. After his demise, the followers are not able to decide where to go. They are not feeling comfortable in Congress as the party neglected their leader after JB Patnaik. Even though Lulu's daugher and brother have joined BJP, the Congress youth leaders are reluctant to shed their secular image. Some of them have formed Lulu Sena and are trying to make some space in Odisha politics.