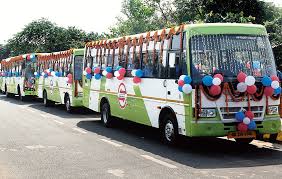 Bhubaneswar: The Odisha chief minister Wednesday commuted from his official residence Naveen Nivas to Jaydev Bhawan in Mo Bus celebrating the one year completion of the city transport service.
Speaking on the occasion, the chief minister said that Mo Bus service has become very popular among the city commuters. The service has crossed 1 lakh commuters per day now.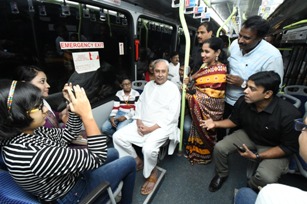 Expressing concern over city pollution, Patnaik said the public transportation system need to be strengthened to check the urban pollution. He said that with the increase of urban areas people's mobility is increasing resulting in increase in traffic. This causes the pollution. Though Odisha is placed better in comparison to other States so far as city pollution is concerned, he said there is need to be care full about it, he cautioned.