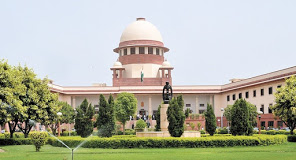 Bhubaneswar: The supreme court has released 5 accused of religious leader Swami Lakhananada Saraswati murder case on bail.
The murder of Swami Lakhananda led to a Hindu-Christian riots in Odisha's Phulbani district in 2008 which caused large scale loss of life and destruction to properties. The Phulbani session court in 2013 had awarded life sentence to 7 persons for the killing of Swami.
Meanwhile, the accused had spent more than 10 years in jail and gone for a appeal against the session judge court order. However, their bail pleas were rejected by high court.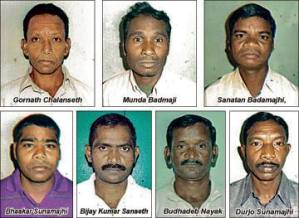 The apex court, passing an order on Tuesday, has released Munda Badamanjhi, Bhaskar Sanamajhi, Duryodhan Sunamajhi, Sanatan Badamajhi and Budhadev Naik on bail setting aside the Odisha high court order.
Taking into consideration that the accused have already undergone ten years of their sentence and two of the 7 accused have already granted bail , the court has observed, "Taking an overall view of the matter, we are of the opinion that the above-named accused (appellants) should also be released on bail on such conditions as may be imposed by the learned additional session judge, Phulbani."