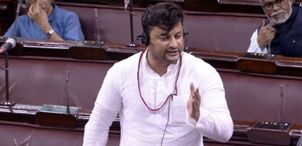 Bhubaneswar: Odia cine star turned Lok Sabha MP Anubhav Mohanty Friday came in support of Smruti Irani when she faced the misconduct of two Congress MPs.
The BJD MP strongly condemn the conduct of the two Congress MP from Kerela– Dean Kuriakosi from Idukki and TN Prathapan from Thrissur–and demanded that they should apologise.
Referring to parliamentary affairs minister Prahalad Joshi's statement that women MPs are agitated over the indicent, Anubhav said why only women "male members are also agitated as we don't expect such conduct from fellow male members"
The Lok Sabha was adjourned till Monday as there was ruckus in the House over the conduct of two law makers from Kereal against women and child development minister Smriti Irani. The BJP members demanded that the two members should tender unconditional apology or exemplary action should be taken against them.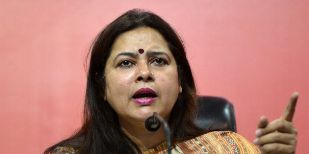 Meenakhi Lekhi, who was on the chair, said that two erring Congress members be brought to the House and made to tender an apology.
Ironically, the incident happened when the House was discussing about the incidents of rape and other crimes against women in places like Unnao in UP and Hyderabad.
AAP member Bhagwant Singh Mann, BJP member Rama Devi, SS Ahluwalia, Vishnu Dutt Sharma, Devendra Bhogley, Gajendra Patel, Shaknar Lalwani and Manoj Kotak also condemned the incident.