Bhubaneswar: The President of India, Ramnath Kovind, is coming to Odisha on a two day visit from Saturday.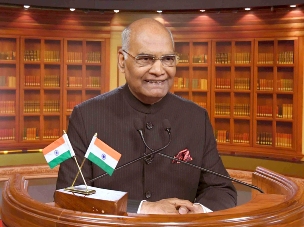 The President will arrive here on Saturday evening an make night halt at Raj Bhawan. On Sunday morning he will flew to Khorda to lay the foundation stone for the Paika Bidroha memorial pillar at Baueni.
Kovind will return to Bhubaneswar to address at the Utkal University Platinum Jubilee closing function. He would leave for Delhi after taking lunch in Raj Bhawan.
The Odisha government has made elaborate preparation for the President's visit to the State. The security aspect of the VVIP was reviewed on Friday. The security personnel conducted a dress rehearsal along with the President's carcade today.
Photo: Atulya Mohanty