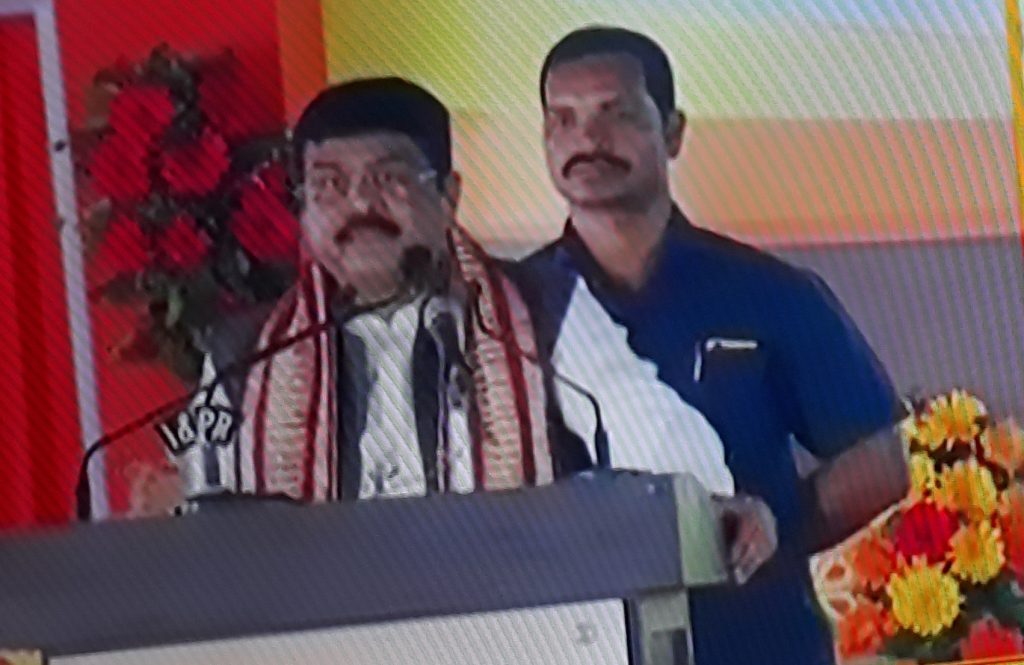 Bolangir: Odisha governor Ganeshi Lal dedicated the BPCL's LPG Bottling Plant to the people of Odisha, here on Friday. The governor inaugurated the Plant in the absence of vice president of India Vekeya Naidu.
Naidu, who was supposed to grace the occasion as chief guest and inaugurate the Plant, could not able to take flight from Raipur due heavy fog in the morning.
An audio speech of the vice president was played in his absence.

The inaugural function was graced by union petroleum minister Dharmendra Pradhan, Odisha agriculture and higher education minister Arun Sahoo, Bolangir BJP MP Sangeeta Singh Deo and Bolangir Congress MLA Narasingha Mishra.
The Bharat Petroleum Corporation Ltd. (BPCL) has set up the 42 lakh LPG cylinder bottling capacity Plant at a cost of Rs 103 crore at Barkani near Bolangir town. The Plant will meet the growing demand of 14 districts of western part of the State.