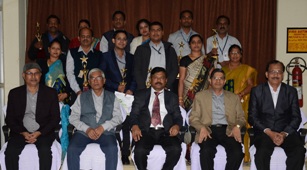 Rourkela: Fourteen junior and middle level executives of Rourkela Steel Plant (RSP) were presented Star Performer Awards by the Plant CEO Dipak Chattaraj, here last week. They were honoured for their performance in the first and second quarter of the current fiscal.
The awardees for the Q1 were: P N Mohan Kumar Swamy, Manager, Coke Ovens, Managobinda Parida, Manager, Blast Furnace, Purna Chandra Malik, Deputy Manager, Energy Management, Mahesh Prasad Mishra, Deputy Manager, New Plate Mill, Arun Kumar Sahoo, Deputy Manager, Shops[Structural & Fabrication], Sumanta Kumar Mahapatra, Deputy Manager, Instrumentation and Binayak Jena, Manager, Traffic and Raw Material.
The Star Performers for Q2 were Ajit Kumar Panda, Manager, Ore Bedding and Blending Plant, Santanu Kumar Mohanta, AGM, Sintering Plant-2, Aniket Anat, Senior Manager, SMS-I, Anand Kumar Mistry, Manager, Hot Strip Mill, Pinaki Patra, Deputy Manager, Crane Maint , Harshwardhan Kashyap, Senior Manager, Power Distribution and R Ramakrishnan, Deputy Manager, R&C Lab.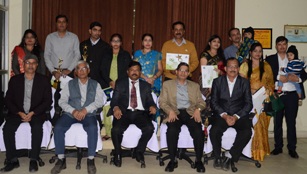 The winners received the award along with their spouses.
While congratulating the award winners, CEO urged the collective to be innovative, stay updated and give extra effort so as to facilitate sustainable growth of the Plant.
The Award giving ceremony was also attended by Raj Vir Singh, ED(P&A), Gautam Banerjee, ED(Works), D. K. Mohapatra, ED(Materials Management), Pankaj Kumar, ED(Projects) and many other senior officers of the Plant.
Somdutt Tripathy, Deputy Manager (Personnel-OD) was the Master of Ceremony.
It is worth mentioning here that the 'Star Performer of the Quarter' Award was introduced in October'2016 to recognize the executives in E1 to E5 level for exceptional contribution in the area of production, productivity, cost reduction, improvement in techno-economic parameters etc. in their respective departments, on a quarterly basis. So far, 92 executives have won this coveted award.