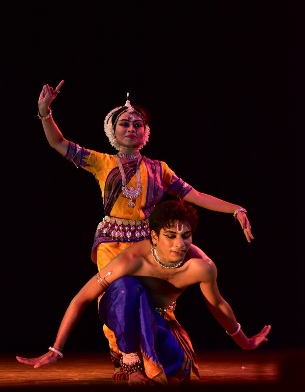 Bhubaneswar: Odissi dancers from India abroad enthralled the audience on the concluding day of the International Odissi Dance Festival, here on Monday.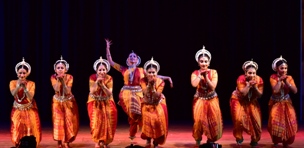 The day started with a group dance by the artists of Srimayee Dance Institute. Priyadarsini Rout of Bhubaneswar, Judhistir Pradhan of Puri, Abhipsa Bhanja and Ranjan Nai Sharma of Khorda, Wo Fan of China, Trisha Taniya Sen from Jharkhand, Sham Goraya of Australia and Rati Ranjan Amanta of Bhubaneswar presented solo in the morning session. Odissi in duet was presented by Tejasmita Mishra and Alisha Ganda from Phulbani, Kabita Mishra and Raju Mishra of Kolkata, and Bikram Samal and Gitanjali Ray of Bhubaneswar. The session came to an end with a group dance by Kolkata-based Satabdi Nrutayana.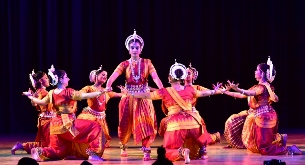 The after-noon session was started with a presentation of Geeta Gobinda Dasavatara on raag Kalyani in Jhamp taal by Pallabi Das and her troupe. Smrutipuspa Panda presented Abhinaya — Mohan murali chai lo sajani… based on raag Bhairavi in taal Rupak. Haidi Haseen from Taiban performed Pallavi on raag Mohana in taal Tripata.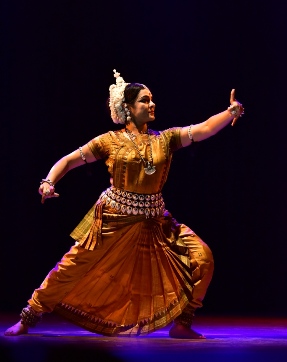 Mitali Voradkar and Sreya Shubhra Sabarwal performed Abhinaya Ardhanariswara in duet. Soumya Sefalika Das from South Africa performed Aha ki sundar sakhi… on raag Brundaban Sarang in taal Ek Tali. Ui Len from China presented Pallavi on raag Rageshree in taal Ek Tali. Himansu Kumar Ray's Abinaya Raange Srihari kunje bihari… was followed by Megna Mohanty's Abinaya Asthasambhu. Sanghamitra Jena and Sanjay So from Kolkata presented Abhinaya Ki sobha go kunje madana mohana…in duet on raag Bharavi in taal Ek Tali,Jhampa and Khemta. The session came to a close with Dancers of Delhi-based Debadhara Institute presenting Abhinaya Gana nayak jai bhaba nandana…..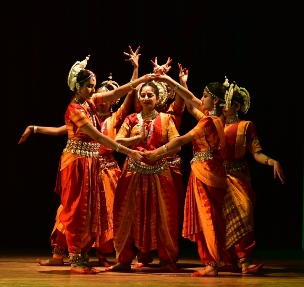 Veteran Odissi dance exponent Meera Das opened the evening with a Abhinaya on Sri Rama Prayasi Lokabhi Rama Rana Ranga Dhera….. which was followed by another Abinaya Bajuchi sahi bazare… by Dheera Mohapatra from US. Arunima Acharya presented Abhinaya Barsa Abhisara… based on raag Megha in taal Mala. Meenakhi Tripathy and Sonali Sabat performed Pallavi based on raag Kirbani in duet. Abhinaya Kishore chandranan champu (bha) was presented by Pragyan Paramita Das. Tejaswani Palli from Balasore, Sriyashi Pati and Anjali Panda from Bhubaneswar, Mitali Priya Giri from Dubai, and Namita Ray from Bhubaneswar presented solos.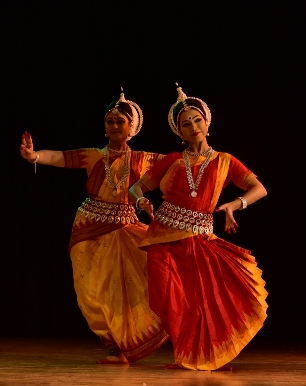 The five-day International Odissi Dance Festival came to end with artists from Naxtra Gurukula presenting a scintillating performance.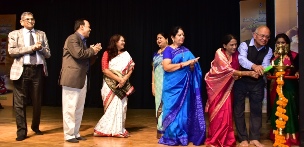 The closing ceremony was graced by Dr Surya Patnaik, Dr. Anjalika Patnaik, Dr. Iti Samant, Suresh Chandra Panda, Prof Mohini Kanta Mishra, Dr Snehaprava Samantray, SK Tamotia and Sangita Gosain.