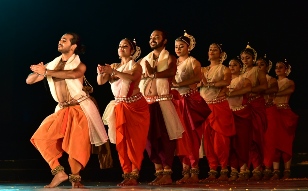 Bhubaneswar: Odissi and martial dance regaled the audience on Tuesday evening as the 16th Dhauli-Kalinga Mahotsav entered its second day on the evening of the second day.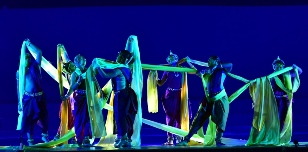 The artistes of Orissa Dance Academy opened the evening with Shanti Mantra, permeate the Gospel of Peace through dance. Guru Ramesh Chandra has choreographed the dance based on the concept visualised by Guru Padmasri Aruna Mohanty. Jena has been assisted by Guru Pabitra Kumar Pradhan, Prashanta Behera and Rudra Prasad Swain.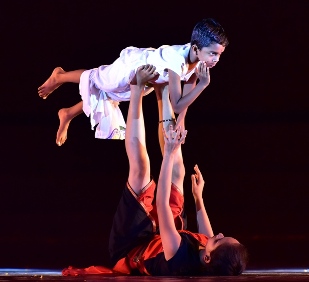 This was followed by another Odissi dance performance by the artistes of Movement Centre, Kolkata and Art Vision. The dance was choreographed by eminent Odissi dance exponent Sharmila Biswas. The first presentation was Abahani, invoke and invite the divine within one selves for an auspicious beginning of performance. It was inspired by the traditional Ranga Puja, prescribed in Natyashatra. The troupe presented Ganeshavandana which was followed by Kalashree set in Kalashree Rag, the essence of creativity. Their last item was Maya Manav, an eternal journey to unravel the mystery of Maya, the illusion. All the items are choreographed by Sharmila Biswas.
The evening concluded with martial dance Kalaripayatu performed by Ranjan Mullaratt founder of Kalari Academy of Performing Arts, Bangalore. Kalarippayattu is the age-old physical cum-martial art of Kerala. The main elements in this art form is physical culture, armed and unarmed combat, breath control, higher forms of meditation and specific classes of treatments.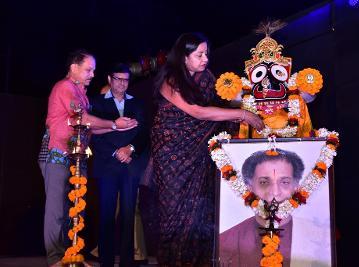 Chairman of Odisha Skill Development Authroity Subroto Bagchi, Mo School chairman Susmita Bagchi, principal secretary, culture, Manoranjan Panigrahy, member UPSC A. S. Bhonsle, Odisha Dance Academy secretary Guru Aruna Mohanty. Itishree Devi and Murutunjay Rath anchored the programme.