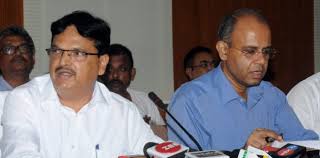 Bhubaneswar: Odisha is going to be the first State in the country to introduce Climate Coding of the Budget.
Presenting the State Annual Budget of Rs 1.50 lakh crore for the year 2020-21, the State finance minister Niranjan Pujhari Tuesday said that Odisha is going to bring out new disclosure documents on Climate Coding of Budget. He said, the State is also going to be the first State in the country to introduce Nutrition Budget.
"We have total investment of Rs5,210 crore for Nutrition Specific Scheme and Rs23,754 core for Nutrition Senstive Schemes in the Budget", he added.
Scoring a hike of 11.1% from the Rs 1.35 lakh crore Budget FY 20(RE), the Budget FY21 provides Rs 65,655 crore for administrative expenditure and Rs 74,000 crore for programme expenditure. While the provision for disaster response fund (DRF) is Rs 3200 crore, the transfers from the State is Rs 7145 crore.
The Budget has focused on creation of world class infrastructure, transformative healthcare facilities and education services, robust eco-system for skills, sports, tourism, culture, industries and MSMEs.
The government has increased the MLALAD Fund from Rs 1 crore to Rs 3 crore in this Budget.