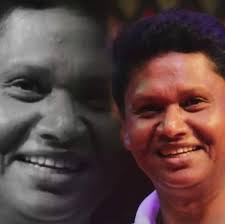 Bhubaneswar: As Odisha chief minister Naveen Patnaik appointed Pranab Prakash Das (Bobby) as the ruling BJD's organisational secretary, the son of veteran Biju loyalist Ashok Das got into his father's shoes.
Ashok Das was the working president of Janta Dal when Biju Patnaik was the chief minister in early 1990s. Senior Das was considered to be the right hand man of the legendary leader. He, in fact , led the Janta Dal in Odisha after the demise of Biju Patnaik till his death.
Twenty years after the baton was passed on from Biju Patnaik to his son Naveen Patnaik, coincidentally, that the role and responsibility of father Ashok Das passed on to his son Pranab.
Pranab, the blue eyed boy of chief minister Naveen Patnaik's principal secretary VK Pandian has become #2 in the party after party supremo Naveen Patnaik.
In the new party structure, the organisanal secretary would be over all in-charge of the party affairs. Like the organisational secretary in the BJP party structure, the organisational secretary in BJD would be a powerful person so far as party affairs concerned.
Pranab, in fact, deserves the elevation in the party structure. In the recent Assembly and Lok Sabha elections besides the two by-elections in Patkura and Bijepur, he played a major role in steering the party's victory. Of late, he has become the party's crisis manager. It was his strategy which made the government's job easier in implementing the chief minister Naveen Patnaik's dream project–Puri Heritage City.
With Pranab as the ruling BJD's organisational secretary, the two major opposition in the State –BJP and Congress– has to rework their strategy and organisational set ups.