Bhubaneswar: The coveted Mahari Award 2020 will be conferred on established Bharatnatyam exponent Rama Vaidyanathan. The prestigious and spiritual Mahari Award has been instituted by Adi Guru of Odissi dance Late Pankaj Charan Das.
Renouned Guru Mayadhar Rout of New Delhi has been nominated for Adi Guru Pankaj Charan Das Parampara Sanman instituted by Nalco.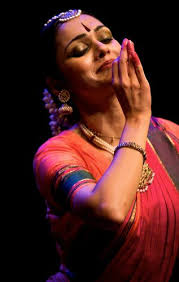 The Delhi-based classical dancer, research scholar and choreographer Rama and Odissi Guru Mayadhar would be handed over the Awards on the concluding day of the three-day Guru Pankaj Utsav to be held here from March 17.
Rama Vaidyanathan has been performing professionally for the past 25 years and is one of the most sought after dancers of her generation . She brings to her dance a rare sense of devotion and dedication , which leaves the audience with a sense of spiritual fulfillment .

Besides the Mahari Awardee Rama Vaidyanathan, Kathak exponent Swati Sinha from New Delhi, Kuchupudi exponent Rekha Satish from Chennai and many Odissi dancers from different places of the country will perform in this 3 day long festival. On the innaugural day, the 101 birth anniversary of Adi Guru Pankaj Charan Das will be celebrated in association with Odisha government culture department and GKCM Odissi Research Centre .
Prof Dr Jagannath Kunwar , Dr Bijay Kumar Jena , Guru Sukant Kumar Kundu and Pranati Mohanty will be felicitated with the title of Madeli, Binakara, Gauni Samprada, Nachuni Samprada respectively for their outstanding contribution in the field of Odissi Mardala, Odissi Music, Odissi singing and Odissi dance which is sponsored by Nalco, said the director/ secretary of the Foundation Sarat Das.