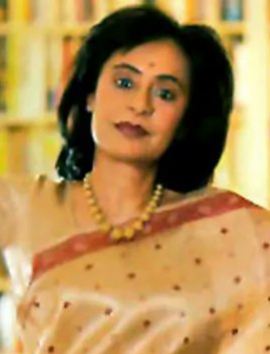 Bhubaneswar: Odisha chief minister Naveen Patnaik has got his sister Gita Mehta's name registered in COVID-19 portal of the State health department.
Gita has arrived here from US on Wednesday.
Patnaik inhis Twitter handle has written, " I have registered my sister's details in the Government portal for persons coming from abroad. I appeal all of you to also register details about your family members and friends coming from abroad. This will help protect #Odisha from #CoronaVirus #Register4Covid19SafeOdisha".
The State government has made mandatory that all those coming from abroad get themselves registered with the government portal or toll free number 104 with in 24 hours of landing in Odisha. If required get self quarantined for 14 days.
The Puri Gajapati Dibyasingha Deb along with his family members and senior IAS officer R Vileen Krishna have gone for self quarantine.