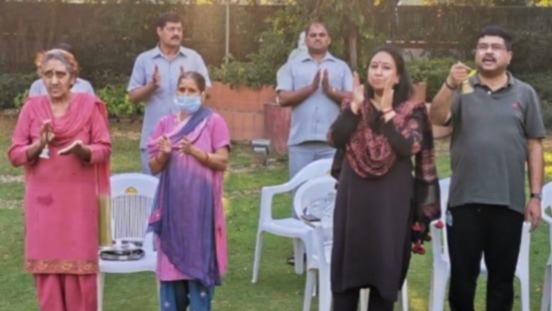 New Delhi: Union minister for petroleum and steel Dharmendra Pradhan along with his family joined the Janata Curfew appealed by prime minister Narendra Modi.
Pradhan and his family members appreciated the service rendered by doctors, health workers, policemen and sanitation employees.
" The people of the country have united under the leadership of prime minister Narendra Modi to fight against the COVID-19 pandemic", said Pradhan.