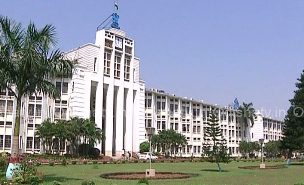 Bhubaneswar: The Odisha government Monday has banned strike and agitation by workers and employees engaged in civic sanitation work.
The government has invoked the provisions of Odisha Essential Services Maintainance Act, 1988 to prohibit strikes by any agency or group of persons dealing with sanitation work in urban local bodies(ULBs) of the State and by the casual workers connected with supply and distribution of drinking water in the ULBs.
The prohibitory order which will be extended to PHEO, OWSSWB, WATCO will remain in force for six months.
The government measures came following reports from ULBs that the outsources agencies engaged in civic sanitation jobs and the casual workers engaged in drinking water supply are very often threatening to stop work demanding wage hike.
As the State is facing a difficult time due to the threat of COVID-19, the government invoked the Essential Services Act to discipline the agencies and the casual workers.