Bhubaneswar: They have their own way of contributing in containing the pandemic in their own way.
Aravinda Padhi and Usha Padhi, high profile Odisha cadre IAS couple, are known for their innovative ideas in serving the people.
Hailing from western part of Odisha which is known worldover for its ethnic Sambalpuri sarees, Arvind has an emotional attachment for the Sambalpuri handlooms. He exhibit his emotions by wearing handloom shirts.
Aravind is on Central deputation and currently serving as country director of ICRISAT.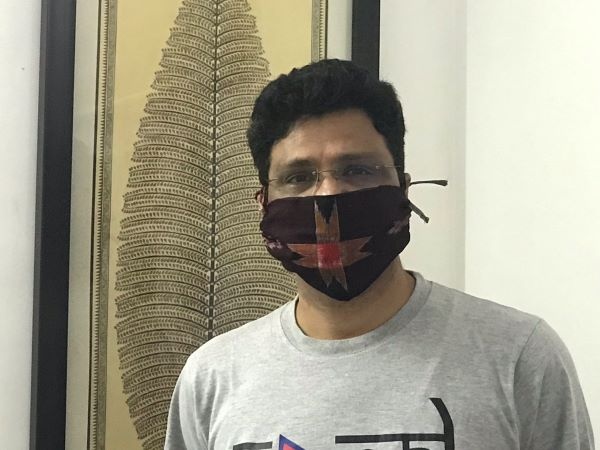 His wife, Usha, who hails from Kerala, too has developed attachment for the ethnic sarees and clothes. Such was has passion, she had ordered his staff to come to office in handloom dresses at least one day in a week, Friday, when she was the secretary of the handloom & textile department of Odisha government. Her motive was to promote and popularise Odisha 's traditional handloom products so that the artisans would eke out a decent living from the skill handed down to them by their ancestors.
Usha too is on Central deputation and currently is the joint secretary in the ministry of civil aviation.
Now in the time of terrible Coronavirus pandemic, the beautiful IAS couple is engaged in making masks using handloom clothes. But, this time the motive is to contribute whatever little to contain the Coronavirus.
The couple has joined the Mask India movement by stitching mask in home using the Sambalpuri fabrics.
Twitted Aravind: As#IndiaFightsCoronavirus, we wholeheartedly support the #MaskIndia initiative. Thank you, @ushapadhee1996 for so b'fully stitching the masks at home. Urge friends to pl be part of the movement and spare the surgical/N95 masks for healthcare professionals. Day19 of #lockdow."