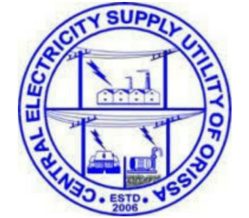 Bhubaneswar: Smart Power India (SPI), a subsidiary of the Rockefeller Foundation, working in the area of rural electrification, in association with Central Electricity Supply Utility of Odisha (CESU) has came out with measures under the Model Distribution Zone(MDZ) to support the retail power customers during the hard time of Coronavirus pandemic.
MDZ initiative's key measures include assured continuous electricity supply and no disconnection of supply on humanitarian grounds during the lockdown, even in the case of pending dues from the customers. To ensure the speedy resolution of customer complaints, customer care capacity has also been enhanced. These measures will give relief to 550,000+ rural lives in 630 villages that come under MDZ program.
MDZ program was rolled out in August 2019 as partnership between SPI and CESU with an aim to work on a model to improve electricity access and reliability in rural areas in Odisha. Both entities are working together to develop and implement MDZ in select area to demonstrate improvements in electricity service by enhancing reliability and customer services. Under the program, Women Self Help Groups (WSHGs) are engaged as micro-franchisees by CESU to perform metering, billing and collection activities.
According to SPI CEO Jaideep Mukherji, "We had partnered with CESU to roll out this program last year with an aim to focus on customer experience to improve viability of electricity in rural areas."
The rolled out measures are in line with our belief that continued effective customer service, especially during such times of crisis, will make electricity supply more valued by rural customers. It becomes all the more critical supply in a pandemic as electricity is a key component for effective functioning of healthcare facilities. In fact, special field teams have been formed to ensure uninterrupted power for healthcare and other critical facilities in areas under MDZ program."
CESU Executive Engineer, Smruti Ranjan Swain said, "Electricity plays an even critical role during such healthcare crisis. Pre-empting the needs of our customers, we have further improved the supply hours and undertaken proactive network maintenance to improve electricity supply. We have introduced several customer specific measures right from ensuring continuous supply to no disconnection during lock down period. We are also ensuring uninterrupted supply to institutions supplying essential services and have even deployed special network restoration mobile vans to resolve complaints pertaining to electricity supply in a speedy manner."
Ensuring timely generation and payment of bills, CESU is providing billing information through SMSs / e-mail and on demand of the consumers through the toll free number of call centre. Consumers can pay their electricity dues online through various digital mode / mobile App like Paytm and Airtel / Debit Card / Credit Card etc. Consumers can make payment through cheques maintaining the social distance measure by availing Cheque drop facilities at different offices of CESU. CESU has also announced a special rebate of 4% on and above the existing rebates and incentivesfor making payment of March and April bills to reduce burden on rural households, enterprises and small industries.