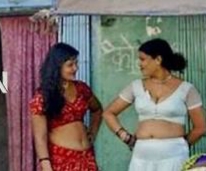 Bhubaneswar: The Odisha Human Rights Commission (OHRC) Monday directed the Bhubaneswar Municipal Corporation commissioner to provide food and rations to the commercial sex workers.
The Commission, while passing an order, has specified that the rations should be given irrespective of the fact that they have ration cords or not. The Commission has directed the Corporation authority to comply the order and report in the next hearing.
The chairperson of Madhyam and Mahila Adhikar Abhiyan, Namrata Chadda, had approached the Commission highlighting the plight of the sex workers during the Covid-19 pandemic and the lock down period.
Anil Dhir, who had earlier written to the authorities about the condition of the sex workers of Bhubaneswar, said that they were among the most vulnerable and marginalised groups affected by the Covid19 crisis. The loss of income has put them in depths of anxiety and deprivation. He said that none of them have Jan Dhan accounts, in spite of the fact that they have Aadhar cards. He has requested the authorities to convert their existing bank accounts into Jan Dhan accounts so that they receive Rs 500 each month as announced by the government under the Pradhan Mantri Garib Kalyan Yojana. All women account-holders under the Pradhan Mantri Jan Dhan Yojana (PMJDY) are eligible to receive direct cash transfers of Rs. 500 per month for next three months. Further, the government must announce a specific economic package for them to help them tide over the crisis.