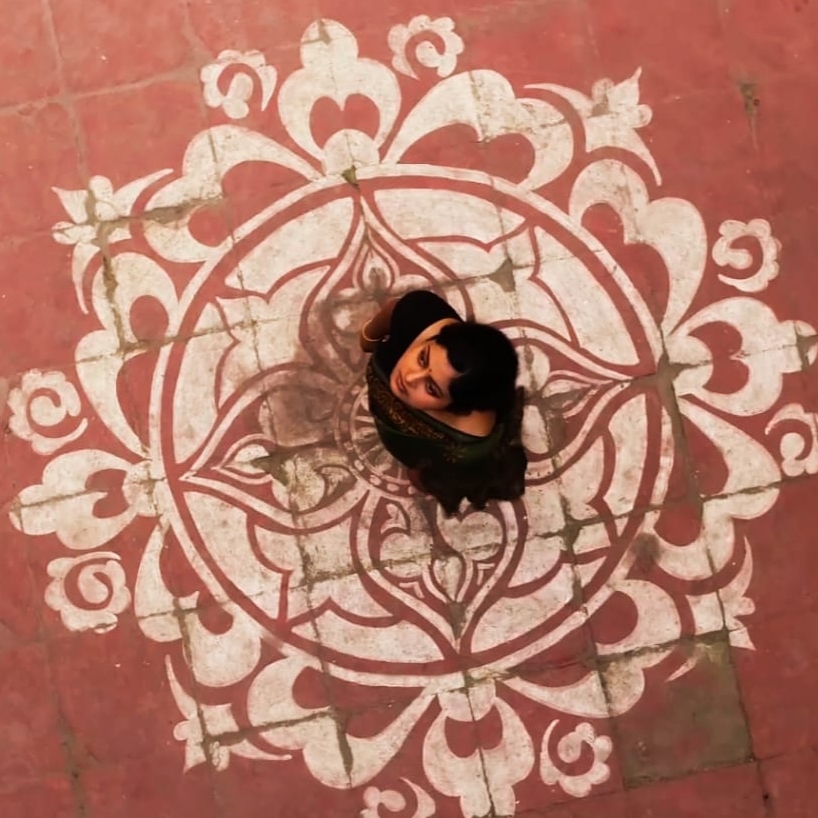 By Arpita Bisoi
Durga Puja in Bengal symbolises the Bengali ethos. It reflects Bengali sprit, pride, emotion and tradition.
But gone were days.
Durga Puja no more transcends the spirit of belongingness to the community. It fails to upkeep the traditions. It no more whips up the Bengali emotions, no more reflects the Bengali pride.
The decadence pervades everywhere.
Ropaam Paul's short film 'Durga Durgati' explores that degeneration. It is not that the Durga Puja has lost it's essence, the rich tradition of Bengal has lost its glory. In the mad rush for modernity, the Bengalis have lost their identity.
Amidst the bizarre commercialisation of Durga Puja; the frenzy of theme, heavy advertisement covering almost every available space, the race for awards and fame has virtually killed the spirit, the spontaneous surge of emotions.
Durga no more appears as durgatinasini (one who destroys the evil) She becomes the reason for durgati (evil or distress)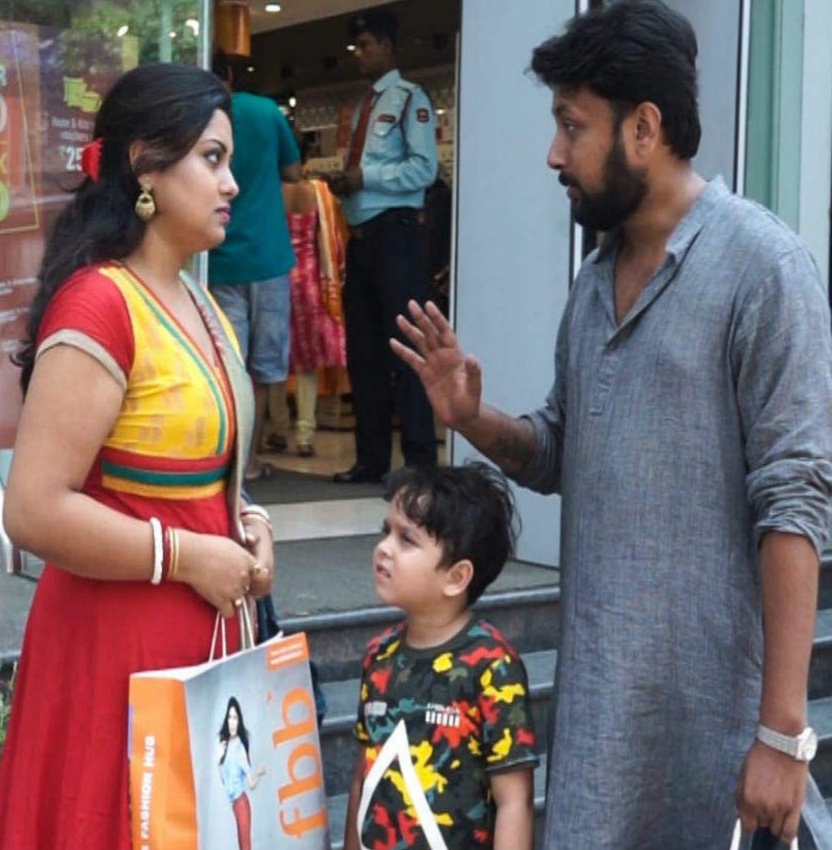 Aparjita, played by Deblina Ghosh, finds herself in an unenviable position when an incident changed here life forever. She not even remains in a state to ask for the blessings of the goddesses Durga. Her life continues just because of some fragmented memories of his husband Ranjan and son Riku.
Debjoy Mallick is in the lead role Ranjann while Soham-Srabanti famed child artist Soumyadipta Saha is in the role of Riku.
While the story has been penned by director himself, the screenplay has been written by writer Rajib Das. National award winning film editor Arghya Kamal Mitra has edited the film. Nationally acclaimed singer Srimati Shrabani Sen has lent her voice for a playback song of the film.
"Durga Durgati, a directors film, exhibits the skill of the film director Ropaam Paul. A big story on a small canvas ( short duration) is the beauty of this film making. Director Paul promises a lot for Bengali film industry.