Bhubaneswar: Slftware Technology Parks of India (STPI), an autonomous society under the ministry of electronics and information technology, commemorated its 29th Foundation Day on Friday.
Speaking on the side lines of the Foundation Day, STPI director general Dr. Omkar Rai, shared "The exports clocked by STP-registered units stands at Rs 4, 21,103 crore during 2019-20 from Rs. 52 crores in 1992-93. In last 3 decades, the determined efforts of STPI in promoting IT industry and boosting software exports essentially reflect STPI's commitment towards economic progress of the nation".
He further added "STPI is embarked on setting up 21+ domain-centric Centres of Excellence (CoEs) in collaborative manner across India. These CoEs will enable a pan India vibrant tech start-up ecosystem in times to come."
On the occasion of STPI's Foundation Day, a day-long webinar witnessed live streaming of sessions on three topics – 'Role of Government in Driving Innovation & Product Development', 'Rechristening the Narratives of Indian IT Industry' and 'India Ahead with Transformational Ideas, Disruptive Innovations and Pool of Talent.' Experts and thought leaders from government, industry, academia and industry associations deliberated and exchanged their ideas.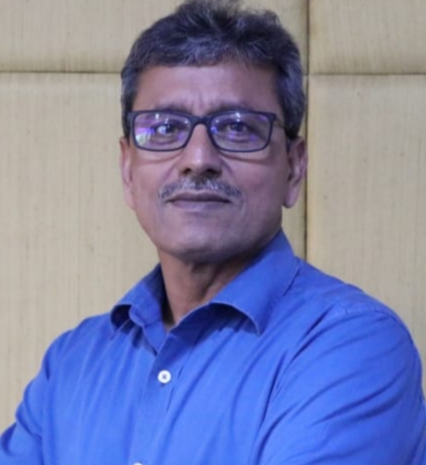 Addressing the webinar, Rai underlined the glorious journey of STPI and its contribution in Indian economy.
The STPI DG said, "As a policy enabler, STPI has been bringing out futuristic schemes apropos the technological advancements. Having a vision for transforming India into a product nation, STPI has been activating multiple initiatives under National Policy on Software Products approved by government of India recently. To enable the Indian IT industry to face the challenges of Industry 4.0 and build India's leadership in emerging technology areas like IoT, Blockchain, Artificial Intelligence, Augmented & Virtual Reality, FinTech, Medical Electronics, Health Informatics, Gaming & Animation, Machine Learning, Data Science & Analytics, Cyber Security, Chip Designing, ESDM ."
"Today, the US$191 billion IT industry, comprising around 18,000-plus firms that directly employ 4.36 million strong workforce, contributing 8.0% of GDP is a testimony to the STPI's resolute performance in transforming Indian IT industry into global outsourcing destination for software exports."
MP and Founder of KIIT University Achyuta Samantha, and Odisha Skill Development Authority chairman Subroto Bagchi participated in the webinar organised by STPI.
Samanta said, "STPI has been the beacon of Indian IT industry and has become its backbone for growth. In the last 3 decades, it has created many jobs & contributed to GDP immensely"
Bagchi said, "STPI is the only organisation that hasn't lost its purpose in three decades. STPI has never stopped reinventing itself in last 30 years. The essence of the leaders of STPI with unwavering commitment to the evolution of IT industry is notable."