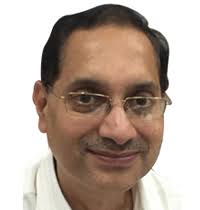 New Delhi: Union disinvestment secretary, an Odisha-cadre IAS officer of 1987-batch, Tuhin Kanta Pandey has tested positive for Covid-19 and is under home quarantine.
Pandey on having fever got himself tested for Covid-19. He went for home quarantine when the test was found positive.
Following the report, other officers of the department of investment and public asset management (DIPAM) have gone for home quarantine. The department in the CGO complex has been sealed for sanitisation.