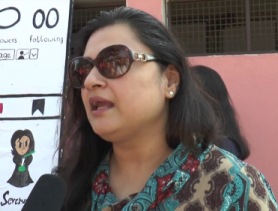 Bhubaneswar: The Odisha government's ST & SC department has initiated a programme to expose six lakh tribal school students to online learning system so as to help them in overcoming the study backlog due to the Covid-19 pandemic.
According to a departmental press release, the 'Alternative Learning and Mentorship Porgramme' is aimed at catering to the educational needs of about 6 lakh ST/SC students from Std.II to Std.X in 1731 residential schools.
For students those having access to internet, Whatsapp groups were formed through which e-content that maps to the curriculum of St.II to St.X has been collated and created as per the schedule/ timetable developed centrally. The e-content is pushed in a cascading manner to end users(ST/SC students) registered in various Whatsapp groups at school level. The e-content is centrally prepared by the State Resource Group and
transmitted to Whatsapp numbers of District Resource Groups for onward
transmission to school and students.
A playlist or relevant audio/visual learning resource materials is being created and uploaded on basic concepts from lessons prescribed in syllabus for Std II-X students in department's dedicated Youtube Channel (e-Suvidya)
And, for students not having access to internet, Mentor Teacher Programme has been devised where in the teachers will reach out to students staying in their homes in their villages. A total of 4467 mentor teachers have been mapped with 21239 tribal villages.
It is expected that this whole exercise of Alternate Learning and Teacher Mentor Programme will keep the ST/SC students connected to the learning process residing in remote villages and also provide them with critical life skill support.
Under the leadership of ST/SC principal secretary Ranjana Chopra, the department is taking lot of initiatives to make the life of under previlaged people better.
Recently, the department upgraded the standard of tribal girls hostels so as to get ISO Certification. Odisha become first State in the country to achieve the distinction.