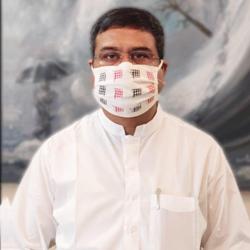 New Delhi: The union minister for petroleum and steel , Dharmendra Pradhan, Saturday reviewed the progress of the Angul Aluminium Park in Odisha.
Pradhan through video conferencing from Delhi discussed with the chairman-cum-managing director of Nalco Sridhar Patra and also the top officials of Odisha government's Idco and IPICOL
Pradhan said that the park project should be completed as early as possible as the park would promote downstream industries and attract investment to the State. He said the project has huge potential for job creation.
Stating that the project would contribute to the prime minister's Atmanirbhar Bharat vision.