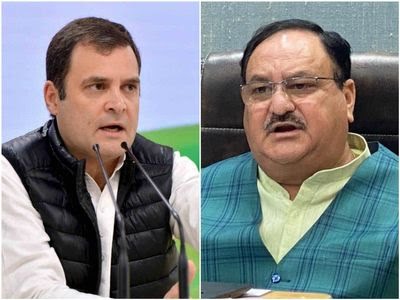 Bhubaneswar: Parliament's Standing Committee on Defence chairman Juel Oram Monday said that Rahul Gandhi had never attended the Committee meeting even it met as many as 11 times ever since it was constituted.
Speaking to India Whispers, Juel Oram, a former union cabinet minister in BJP's Vajpayee government and Modi's first government, said that the Standing Committee had met about 11 times and Rahul was conspicuous by his absence in all these meetings. Rahul had not even joined the Committee when it visited China and Bangladesh borders along with senior army officers and officers of ministry of defence, he recalled.
Oram, the senior BJP leader who is now in Bhubaneswar, told India Whispers that Rahul could have better knowledge about country's defence positions had he been attended the Committee meeting where in defence secretary Ajaya Kumar and other defence secretaries explain and clarify the doubts of members. The Chief of Defence Staff, Bipin Rawat, also once attended a meeting, he said.
The Defence Standing Committee is now in a thick of raging political controversy with BJP national president JP Nadda targeting Congress leader Rahul Gandhi. Nadda has raised the question of propriety on part of Rahul Gandhi asking questions to prime minister Modi on Indo-China stand off at the border given his role in Defence Standing Committee.
The all important Defence Standing Committee has 20 MPs from Lol Sabha and 10 MPs from Rajya Sabha besides the chairman as it's member. Congress senior leader Manu Sangvi is also a member of the Committee. Oram recalls that Sangvi had attended one meeting and that to for a short time. Odisha's BJD Lok Sabha member Dr.Rajashree Mallick is also member of the Committee.