Bhubaneswar: Odisha received Bands Bharat Mission flight from Bahrain with 68 stranded Odias on Saturday night.
This is the second repatriation flight to land at the Biju Patnaik International Airport from the Kingdom of Bahrain.
The Bahrain Odia Samaj has been closely connected with the stranded Odias, the Indian Embassy as well as the Air India officials in Bahrain to help carry out the registration and ticket distribution processes prior to the departure of the flight. The team along with their Founder, Dr. Arun Kumar Praharaj was also present at the Bahrain International Airport today to provide any necessary support and bid farewell to the stranded Odias. Dr. Praharaj is particularly elated that his Vande Utkal Mission is now successful.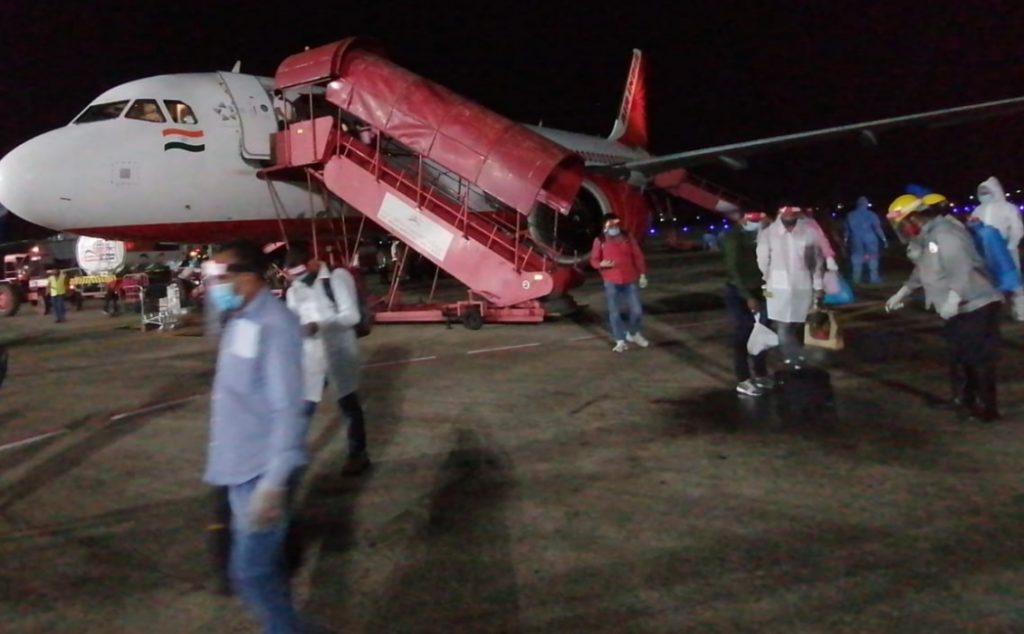 The Bahrain Odia Samaj's Executive Committee consisting of Subhas Sahu, Himanshu Taldi, Sunita Praharaj, Manas Ranjan Pattnaik, Tapas Raj, Dhiren Das, Sunil Rout, Amiya Kumar Swain and Ramesh Panigrahi expressed their gratitude to Union Minister Dharmendra Pradhan and Chief Minister Naveen Patnaik , Food Minister Ranendra Pratap Swain and Indian Embassy for this great help and providing them with the opportunity to serve the community.