Bhubaneswar: Union home minister Amit Shah has been tested Covid-19 positive. Shah has been admitted to hospital.
The union minister has posted this information in his Twitter handle.
"My health is fine, but I am being admitted to the hospital on the advise of doctors." Shah twitted adding, " I request that all of you who have co.e in contact with me in the last few days, please isolate yourself and get your test done."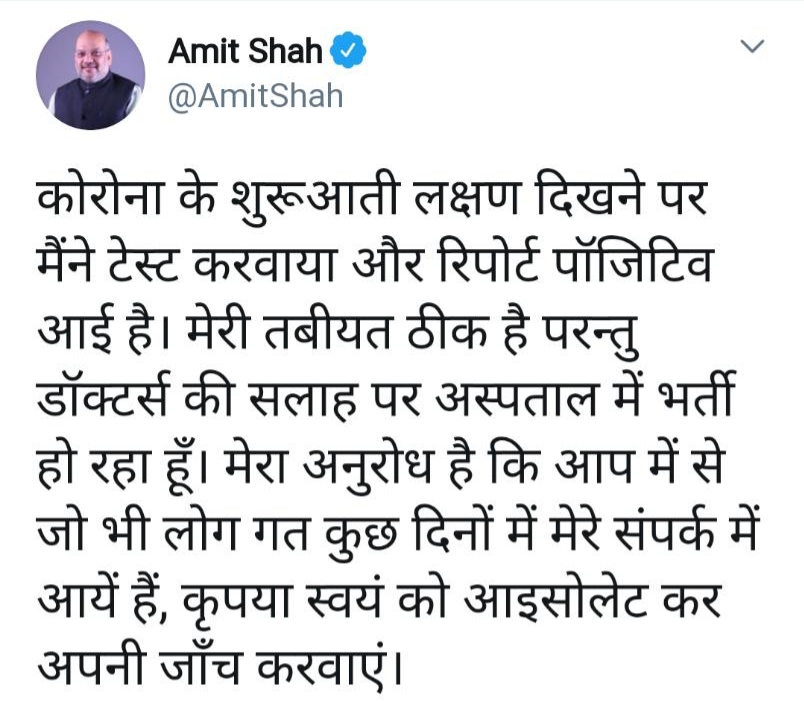 Shah has been admitted to New Delhi Medanta Hospital and a group of doctors are attending him. Doctors are monitoring his oxygen level as Shah is in the vulnerable group. Shah is a diabetic patient.
Meanwhile, wishes of get well soon has started pouring in with West Bengal chief minister Mamata Banerjee, Delhi chief minister Arvind Kejriwal and several Congress leaders have wished his early recovery.